Your life, this chapter
I like to think of them as time capsules. Images write what words cannot. They tell your story and invoke emotion in the most vivid and unique way. Whether you're in a season of transition, growth or newness, your story deserves to be told. It's my hope that you will have a tangible memory of this life chapter to look back on. One day, when the rhythm of life looks different and the ebb and flow of this season is just a memory, you can look back at photographs and remember your journey.
I'd love to tell your story
Photography is about writing a story and I would be so honored to tell yours. I talk a lot about the power of connection. I'm passionate about getting on board with a common goal and executing a vision. Whether you'll be dancing with me behind the camera and singing nursery rhymes so your babe will giggle, or whether we're picking out outfits to perfectly suit the location… I'm on this adventure with you.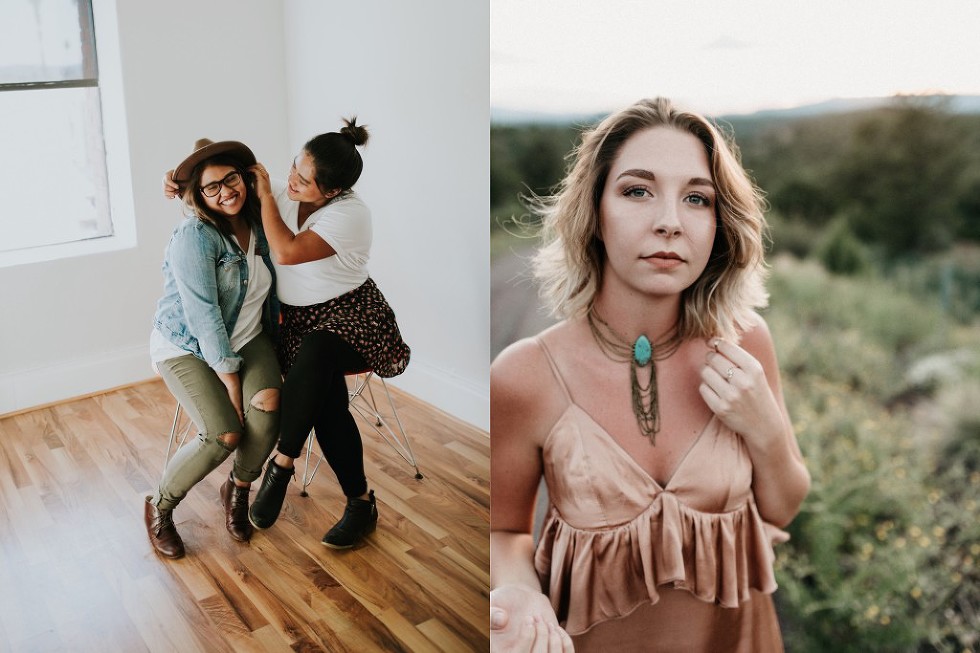 Portrait Session
$320
one hour session
location of your choice
artistically enhanced images
online viewing gallery
photo release form


Family Session
$370
one hour session
location of your choice
artistically enhanced images
online viewing gallery
photo release form

Frequently Asked Questions
What qualifies as a Portrait Session?
A portrait session can be anything from just-because-you-can photos to graduation pictures, a session with your love, maternity pictures or photos of your sweet babe… the list goes on!!
What if I want more than an hour?
I do offer additional coverage for $170 an hour.
Do family sessions cost more for additional people?
Not at all!! I'm happy to photograph your family no matter the size. However, for very large families I might recommend adding extra time to ensure we get everything you've dreamt up.
How many outfit changes can I do?
As many as your heart desires. That being said, I really encourage you to stick to one or two. It's so important to keep in mind that this isn't a fashion show. This is about setting aside time to celebrate YOU, to be vulnerable and open up to the camera while having an amazing time!!
Where will my session take place?
That is 100% up to you!! I am happy to travel wherever this session takes me (Swiss Alps please!!) But seriously!! Make sure we shoot in your scene and that you're not settling. Let's chase light and find a beautiful spot together.
*anything that's not in a 20 mile radius of Redlands, CA is subject to a travel fee
Will we sit down together before?
While I don't find consultations for portrait sessions necessary, I am all yours. I want you to feel free to call or text me and ask any questions you may have. I plan to make your photo dreams come true!!
I'm awkward and super nervous… that's all.
I'm the same way in front of the camera. Seriously, I can talk a mean talk… but when that camera is turned on me — I freeze. That is 100% normal and it's okay. My job is to make you comfortable and I promise promise you will open up.
Are there extra costs I should know about?
Nope. Never. Every shoot is different for sure. But once you book your session with me, that's that. I don't want you to fear a last minute price change or up sale. I'm super upfront at the beginning of the process and that is the last thing I want you to worry about.
When and how will I receive my images?
3-5 weeks after your session (and usually much sooner!!) Once all of your images are edited, you will receive an email with a link to your online viewing gallery.
Will I be able to do whatever I want with the images?
The images are yours and I'm taking them for you!! You'll receive a photo release form granting you permission to use the images for your personal and professional use. Any altering or selling of the images without expressed written permission will be strictly prohibited.
I want to book with you!! What's next?
Yay, I seriously cannot wait to meet you. Let's get started — To secure your session, a signed contract with a retainer of 30% of your package is required. Shoot me an email or text and I'll make sure that contract gets to your inbox!! This is the start of something beautiful. xx
I'd be happy to answer any questions you may have about my process, so please feel free to ask away. Can't wait to dream up your session with you. Time to get this party started!!