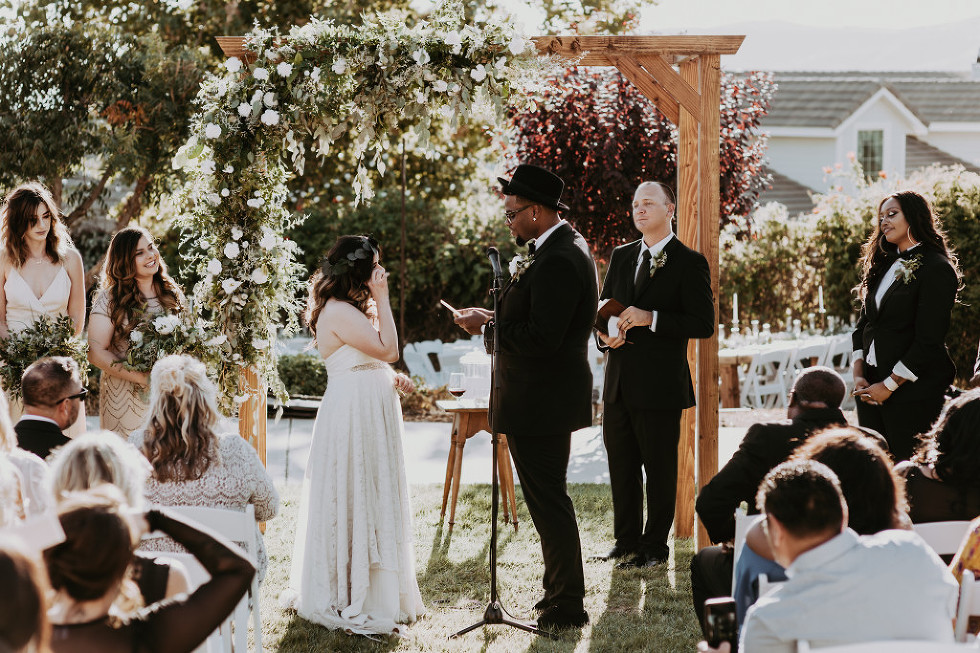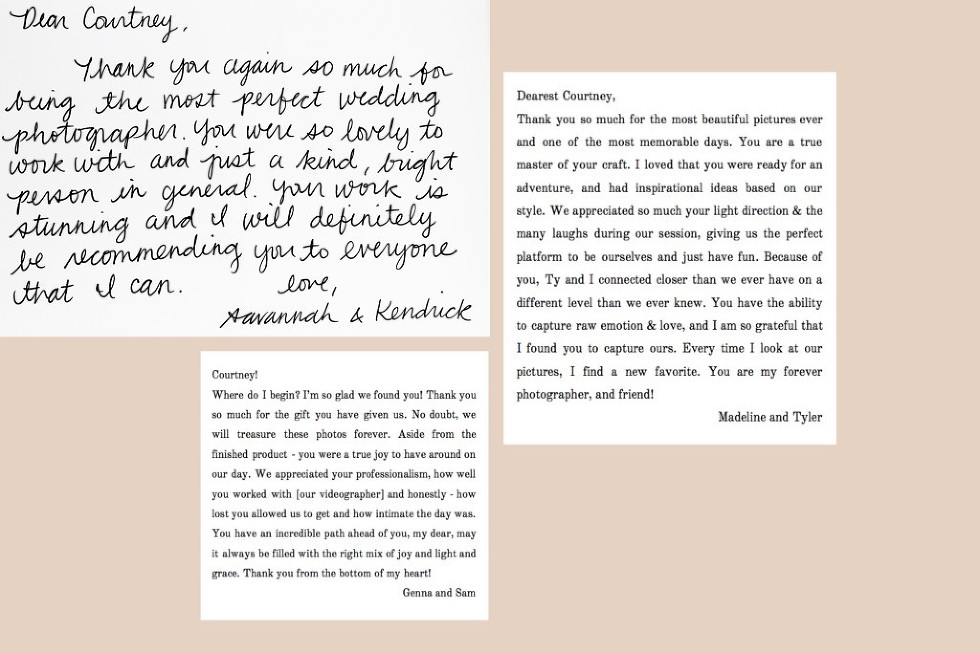 Courtney is a very talented lady. Before our session, I was a little nervous & unsure. But she made me laugh & feel at ease in front of the camera in no time. The quality of her photos is amazing! I love her eye for color & seeing beauty in ordinary things. I would highly recommend her & definitely want her to photograph my wedding someday!
Jaimi Law, Pomona, CA
Courtney made the whole session so comfortable, I almost forgot we were even taking photos! She is so very talented & the finished product was so much more than I ever could have hoped for! She is a true professional who cares for her customers; personally, I wouldn't go anywhere else!
Brooke Vigil, Redlands, CA
In my session with Courtney, I found her to be a perfect example of what a photographer should be– flexible, easygoing, & most of all, passionate. Her enthusiasm for finding the perfect shot is both infectious & inspiring, & I was always completely comfortable. She is truly an old soul– an artist free from frills and gimmicks– & it is reflected in the simple, elegant portraits she creates.
Kari Kennedy, Rancho Cucamonga, CA
Courtney has a great way of making you feel comfortable in your own skin, as well as confident in front of the camera. She has a incredible eye for light, as well as making her subject look & feel beautiful just as they are! I feel like she could work with anyone, & make them warm up & be themselves. She's also great about getting the product back to you fast. Courtney was a very good listener to what I wanted in the pictures. All together, a well rounded, quality photographer. Highly recommended, & will definitely be using her again soon.
Victoria Lewis, Riverside, CA
We are so thrilled we found Courtney for our maternity shoot in Joshua Tree! It was an instant connection during the inquiry phase when I read her "About Me" section on her website and I couldn't have asked for more professional and kind communication from her. The final photos and experience with her exceeded our expectations. The composition and tone of the photos are breathtaking, and she made us feel so comfortable in front of the camera. We can't thank her enough for capturing this special season of our lives so beautifully in one of our favorite places, and we can't wait to work with her again in the future.
Mark and Lyanne Lee, Lakewood, CA
I would definitely recommend Courtney to any family looking for a fun family photographer. She is engaging & really listened to us as to what we were looking for from our shoot. She had a great eye for what shots to take, & is very patient with kids. Specify what you want, or allow her some creative license & you'll be equally pleased with your results.
Jayna Fernandez, Redlands, CA
I was initially hesitant to get my photos taken because I'm camera shy. However, through our entire shoot, Courtney was very reassuring, & made the experience fun & stress-free. I was so pleased with the photos & the experience.
Jamie Billiou, Redlands, CA
Courtney has a real eye for photography & it just comes naturally for her!  I really felt comfortable & just had a blast shooting with her.  I love her enthusiasm & joy for this art, you can tell it is her passion!  Her editing is also wonderful & I have been able to use my shots for multiple occasions, as they are my go-to head shots now.  She has a beautiful style & I am always excited to see what she is working on next!
Aubree Reeves, Calimesa, CA
I was already looking forward to having Courtney photograph our event since I had been loving (okay, obsessing over) her work on Instagram. When she sent me a link of the photos from the event, I was completely blown away. It's a great feeling to have the reassurance that someone will capture your event and Courtney went way beyond that! We were so appreciative to have beautiful memories of the magic created that day. Thanks, Courtney! We can't wait to work with you again.
Lauren Penna, Redlands, CA